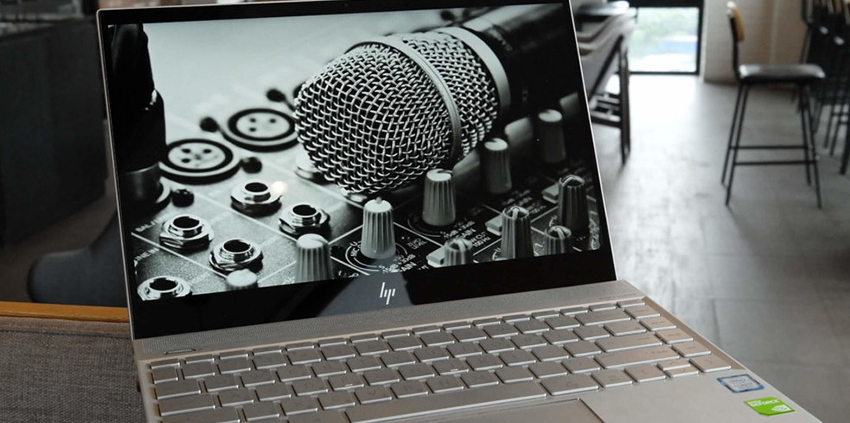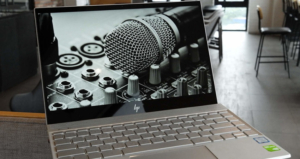 Microsoft recently released the newest version of its flagship operating system software. Here is what you need to know about Windows 11 to make an informed decision about when to upgrade the computers in your business.
Although "Brings you closer to what you love" sounds like a slogan you'd find on Subaru's website, it is the catchphrase that Microsoft is using to launch Windows 11. "Windows 11 brings you closer to what you love and is designed with you at the center," said Panos Panay, the chief product officer of Windows + Devices at Microsoft. For example, the new AI-powered Widgets will get you closer to the information you want and the new Chat feature in Microsoft Teams will get you closer to the people you care about, according to Panay.
And this guide will get you closer to what you need to know about Windows 11 so you can make an informed decision about when to upgrade the existing Windows 10 installations in your business.
The Editions
Windows 11 has the same editions as its predecessor. They are:
Windows 11 Pro
Windows 11 Pro for Workstations
Windows 11 Pro Education
Windows 11 Education
Windows 11 Enterprise
Windows 11 IoT Enterprise
Windows 11 Home
Having the same editions will make it easier for businesses to upgrade their computers. And the price is right — Windows 11 is a free upgrade no matter which edition is being used. The computers just need to be running Windows 10 (version 2004 or later) and meet the Windows 11 system requirements.
The System Requirements
Windows 11's minimum system requirements are as follows:
A 64-bit compatible processor or System on a Chip (SoC) that is 1 gigahertz or faster and has two or more cores. It is important to note that Windows 11 is not available as a 32-bit OS, but it does support 32-bit Windows apps.
At least 4 gigabytes (GB) of random-access memory (RAM).
At least 64 GB of storage space for the Windows 11 installation. Additional storage space might be needed to enable specific features and download updates.
Unified Extensible Firmware Interface (UEFI) firmware that is Secure Boot capable. The legacy Basic Input/Output System (BIOS) firmware is not supported.
Trusted Platform Module (TPM) 2.0. Virtually all computers built since 2015 include TPM 2.0 support, according to experts. However, it might need to be enabled in the firmware settings.
A graphics card that is compatible with DirectX 12 (or later). It must have a Windows Display Driver Model (WDDM) 2.0 driver.
A 9-inch (or larger) monitor that has a high-definition display (aka 720p display) and 8 bits assigned per color channel.
An Internet connection to perform updates. In addition, some features need an Internet connection to work.
A Microsoft account if Windows 11 Home edition is being installed. This edition does not support local accounts.
As mentioned, these are the minimum requirements. Some features have additional requirements. You can find a complete list on the "Windows 11 requirements" web page. This site also includes information on what is needed to run Windows 11 on a virtual machine (VM).
You can use Microsoft's free PC Health Check app to see whether your company's computers can run Windows 11. The app identifies compatibility issues that will prevent an upgrade. The older the computer, the less likely it will pass the compatibility check. Computers purchased before 2017 are almost certain to be incompatible, according to experts.
In some cases, Windows 11 can be installed on computers that do not meet the minimum requirements. However, this is risky. Microsoft will not support these installations, which is particularly detrimental because they will be prone to compatibility problems. In addition, unsupported installations do not receive updates, so these computers will be at higher risk of cyberattacks.
While you might not love the fact that Windows 11 has such stringent requirements, Microsoft has its reasons for establishing them. Besides improving reliability and app compatibility, the more advanced hardware helps protect Windows 11 devices from cyberattacks. For example, Secure Boot prevents malicious code from being installed when a computer starts up.
"Windows 11 raises the bar for security by requiring hardware that can enable protections like Windows Hello, Device Encryption, virtualization-based security (VBS), hypervisor-protected code integrity (HVCI) and Secure Boot. The combination of these features has been shown to reduce malware by 60% on tested devices," according to The Windows Team.
The Rollout
The upgrade to Windows 11 is optional. This means you and your staff can continue to use Windows 10 for several more years if desired, as it is not scheduled for retirement until October 14, 2025.
If you want to upgrade to Windows 11, you might have to wait a while. Microsoft is distributing it in a phased rollout through Windows Update. Even though machine learning is being used to guide the rollout, it is expected to last until mid-2022. You can find information about the rollout's progress and the problems being encountered in the "Windows 11 known issues and notifications" web page.
When it is your turn to download Windows 11, a notification inviting you to do so will appear in the "Windows Update" page in Windows 10's Settings app, assuming your computer meets the minimum system requirements. If your machine does not meet the requirements, you will receive a message like that in Figure 1. You would need to run the PC Health Check app to find out which requirements are not being met.
If you do not want to wait for the download invitation to arrive, you can obtain Windows 11 from the "Download Windows 11" web page. However, you must first make sure that your computer meets the minimum system requirements. The methods to install Windows 11 are the same as those used to install Windows 10.

Windows 11 Support
Microsoft has improved the support policies for Windows 11. It is now providing two years of support for the Home, Pro, Pro for Workstations, and Pro for Education editions. This is a six-month extension compared to Windows 10, as Table 1 shows. The support periods for the other editions have also been extended to three years.
Microsoft has also changed how often it will be releasing feature updates. They will now be issued annually in the second half of the year. Security updates — which Microsoft refers to as "quality updates" because they also include non-security fixes — will continue to be released on the second Tuesday of each month.
A Difficult Decision
Deciding whether upgrade to Windows 11 now, later, or perhaps never can be a difficult decision. This guide has gone over some of the basic information you need to know to make an informed decision. We can provide you with additional information to consider based on your company's specific needs and IT systems.
Table 1: Update and Support Policy Changes in Windows 11
| | | |
| --- | --- | --- |
| | Windows 11 | Windows 10 |
| Feature updates (all editions) | Once a year | Twice a year |
| Quality updates (all editions) | Once a month | Once a month |
| Support period for the Home, Pro, Pro for Workstations, and Pro for Education editions | 24 months from the release date | 18 months from the release date |
| Support period for the Enterprise, IoT Enterprise, and Education editions | 36 months from the release date | 18 or 30 months from the release date, depending on the version |
Microsoft Windows10 flickr photo by TheBetterDay shared under a Creative Commons (BY-ND) license
https://directone.net/wp-content/uploads/2022/02/2021-11-01_CafeLaptop-850x450-1.jpg
450
850
aarnone
https://directone.net/wp-content/uploads/2019/10/direct-one-logo-w-padding.png
aarnone
2021-11-01 14:32:35
2022-03-04 11:49:41
What Businesses Need to Know about Upgrading to Windows 11