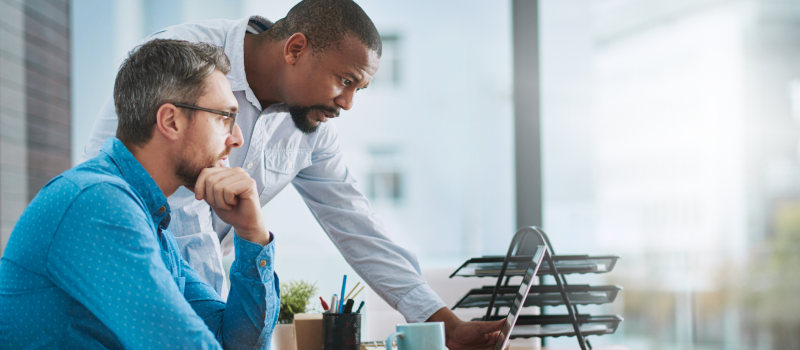 Effective password management is an essential aspect of cybersecurity. With the increasing number of online accounts and services, remembering all those passwords can be a daunting task. Password management tools provide an effective solution to this problem. This blog discusses the benefits of using password management tools and some password management best practices to be followed.
Some of the key benefits of deploying password management tools are:
Enhanced Security
The primary benefit of password management tools is enhanced security. Password managers store passwords in an encrypted format, making them less susceptible to hacking and phishing attacks. These tools also allow businesses to generate and store complex passwords for their employees. As a result, businesses can ensure that their employees use strong and unique passwords for every account, reducing the risk of a breach.
Easy Password Access and Management
Password management tools offer an easy way to access and manage passwords. Rather than manually entering passwords every time an employee logs into an account, password managers automatically fill in the necessary information. This feature not only saves time but also eliminates the risk of human error.
However, there are a few things to consider before you invest in a password management tool.
One of the things to consider is a security breach. Password managers are third party platforms. If your password management experiences a security breach, it can put all of the stored passwords at risk. Additionally, if the tool goes down, you may not be able to access your accounts.
Secondly, while password management tools reduce the risk of human error, they are not foolproof. Employees may still make mistakes, such as sharing their passwords or writing them down, which can compromise security. Additionally, if an employee forgets the password to their password manager account, it can cause problems. Hence it is important to ensure that you have good password hygiene in place.
Password hygiene refers to the practice of creating and maintaining strong passwords and protecting them from being compromised. It involves using unique and complex passwords for each account, changing passwords regularly, and storing the passwords securely so it isn't accessible to unauthorized entities.
https://directone.net/wp-content/uploads/2023/05/Password-Management-Tools-An-overview.png
350
800
Andy Arnone
https://directone.net/wp-content/uploads/2019/10/direct-one-logo-w-padding.png
Andy Arnone
2023-05-24 08:47:50
2023-05-24 08:47:50
Password Management Tools: An overview