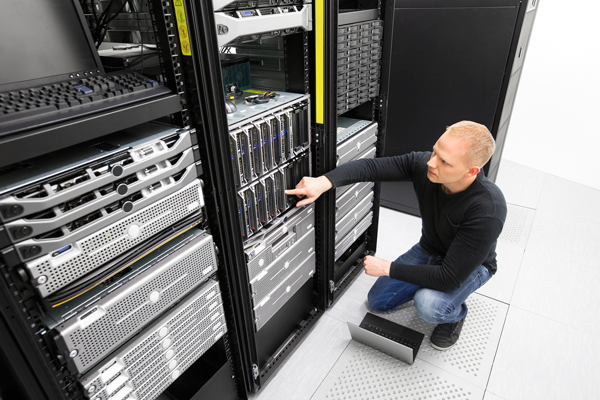 Windows Server 2008 R2 End-of-Life Support Looms. The Time to Act is Now!
It seems like we just went through this with Windows Server 2003, but we'll soon be losing yet another popular Microsoft standby – Windows Server 2008 R2. End-of-life mainstream support for the system has already ceased as of January 13, 2015, but the big blow is still ahead.
On January 14, 2020, Microsoft will be officially ending its support for Windows Server 2008 R2 editions. Although 2020 seems like it's a ways off, updating an IT infrastructure is a large task, and it will be here before you know it.
So, if you're still running Hyper-V on a Windows Server 2008 R2 platform, or, worse yet, if you're still running Windows Server 2003, then you need to start strategizing now if you want to ensure your company is protected and your infrastructure is secure moving forward.
Little-to-No Support Leaves Your Operating System Vulnerable
Once a product reaches its end-of-life, no new features or fixes are released for it. And, while Microsoft continues to provide a little help for customers still running Windows Server 2008 R2 through its extended support agreement, that will all change on January 14, 2020. On that date, Microsoft will no longer offer any type of support for the operating system. This will leave the operating system open and exposed to outside infiltration because future security gaps will no longer be plugged by software updates. All three Windows Server 2008 R2 editions (Datacenter, Enterprise, and Standard) will be affected, including the Hyper-V role.
You can continue to use Windows Server 2008 R2 safely in your environment's architecture, at least until the extended support expiration date. But, by doing so, you stand to miss out on the new virtualization features being introduced in Hyper-V on the updated Windows Server 2012 and R2 operating systems. This feature alone may well warrant an upgrade to your infrastructure prior to the Windows Server 2008 end-of-life support date.
Post-Upgrade Solutions for Managing Your Old Servers
One of the factors that can often prohibit a company from upgrading its IT infrastructure to newer technology is an unsureness on what to do with their excess equipment once it has been replaced. At Liquid Technology, we offer computer liquidation services that can address this concern. We can help you manage your excess IT assets quickly and easily.
https://directone.net/wp-content/uploads/2019/08/iStock-477284858.png
400
600
joannehodges
https://directone.net/wp-content/uploads/2019/10/direct-one-logo-w-padding.png
joannehodges
2019-08-16 10:06:52
2019-08-16 10:06:52
Windows Server 2008 R2 End of Life